Wednesday, January 26, 2011
Welcome Back! Today we are learning how to link to other blogs.
Take a peek at the Little Round Table
Posted by

MyBecca
at 12:19 PM
1 comment:

Tuesday, January 25, 2011
To my inagural posting of MyBecca's tables - a blog dedicated to showing off my passion for vintage linens!
Just a quick glimpse of one of my hobbies - setting fabulously fun vintage tables:
For this table, I'm using a Contemporary ivory and chocolate luncheon plates, HLCCA exclusive scarlet with polka dot salad plates and vintage chartreuse dinner plates paired with funky tropical flatware and vintage Viking glassware. You'll find that I have a tendency towards the tropical in my tablescaping.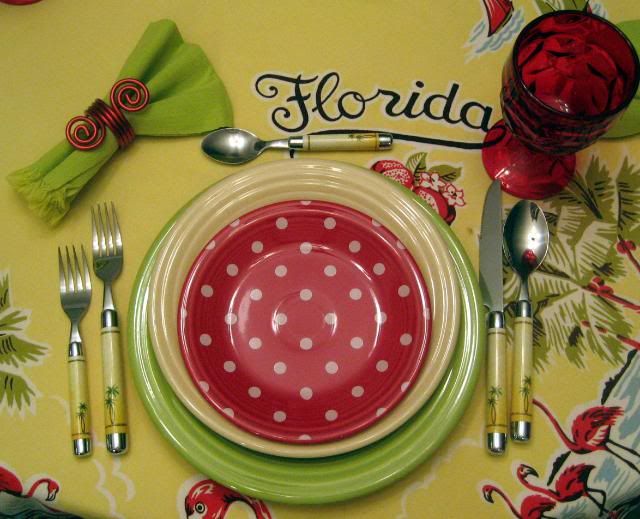 Posted by

MyBecca
at 8:26 AM
3 comments: